Today is Friday, 1 July 2022
Northern Slopes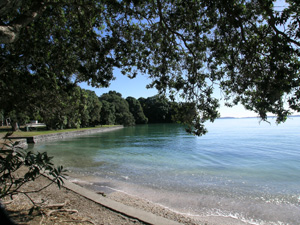 Howick Village – seaward on the northern slopes
Seaward of the village lies a delightful mix of traditional family homes. Some dating back to the early 1900's that were homes born to the first settlers, other 1960's classic bungalows right through to the architectural masterpieces of the 70's, 80's & 90's.
Major renovations have transferred homes from modest beginnings whilst some homes have been completely removed allowing for the modern day clean lines of the 21st century to be born whilst others have undergone major renovations. Whatever your preference the northern slopes seaward of the village truly caters for all.
Protecting the "kiwi 1/4 acre" was of up most importance during the early 1990's when Manukau City Council changed the zoning of this area to the Heritage Zone. As a result the "heritage zone" has ensured family life amongst mature trees and birdlife has been protected for future generations.
You will be spoilt for choice with an abundance of good mix of schools at all levels. Boating enthusiasts and those with a love for the sea will enjoy the local beaches of Mellon's and Cockle Bay whether it be for swimming, boating, or just gathering shell fish along the foreshore.
There is something magical about life in the village, whether it be the friendliness & warmth of the people or simply just the beauty of the surroundings, village life offers a real sense of belonging.